ENTER A PICTURE OF YOURSELF, YOUR FAMILY OR FRIENDS IN ROCKPORT 1000 ISLANDS
Experience the grandest of all the Gilded Age Mansions, Boldt Castle on Heart Island, the History & Mystery of Singer Castle on Dark Island and the Breathtaking Views of the 1000 Islands by Water and Air!
Contest runs from June 6th to September 22nd, 2018. Once your photo is accepted, you are automatically entered. All prizes are valid for one year from the date of draw.
3 PRIZES OF A FREE "HEART OF THE ISLANDS CRUISE for 2"  for "TOP 3 MOST VOTED PHOTOS"
GRAND PRIZES to be DRAWN at RANDOM from ALL PHOTOS SUBMITTED
GRAND Prize - Two Castle Tour Weekend Package For Two
GRAND Prize For Two Package Includes:
Rockport Cruises Two Castle Tour, Saturday departure 10 -4 (includes a picnic lunch onboard)
Cornwall's Pub, Dinner for 2
Boathouse Country Inn, Saturday overnight accommodation in a Waterfront Suite
Island View Waterfront Restaurant & Patio, Breakfast Sunday morning (served from 8 -10 am)
Walking Tour of the Historic Village of Rockport (self-guided, brochure provided)
1000 Islands Helicopter Tours, Two Castle Tour, Sunday morning (11am)
2nd Prize - Two Castle Tour for two
Unique to Rockport cruises this all day excursion includes admission to Boldt Castle, Singer Castle and a picnic lunch basket served onboard the boat.
3rd Prize - Boldt Castle Tour for family of 4
Experience the magnificent Boldt Castle as the cruise takes you to the most famous of the 1000 Islands...Heart Island.
Tour is 3½ hours including a 2 Hour Stop at Boldt Castle.
GRAND PRIZE PACKAGE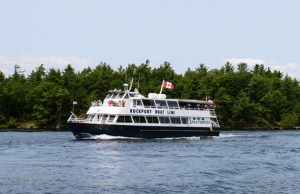 Your prize package of the Thousand Islands starts in the Village of Rockport. The village has been a popular vacation retreat since the 1800's. Today Rockport 1000 Islands Cruises incorporates old world charm with modern amenities to bring you an exceptional experience.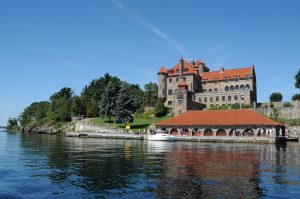 Unique to Rockport Cruises your Two Castle full day excursion includes a visit to Boldt Castle on Heart Island where you will begin your self- guided tour of the castle and Singer Castle on Dark Island where you will join a guided tour of the grounds and castle. A picnic lunch basket will be served onboard the boat.
Passports are required. Passengers should be aware that this tour involves an extensive amount of walking.
After your cruise check-in at the Boathouse Country Inn for a one night stay in a Waterfront Suite.
Built in 1830, the Boathouse Country Inn offers a perfect balance of old and new, convenience and comfort, historic ambience and modern amenities all presented in a relaxed and casual atmosphere in the Heart of the 1000 Islands.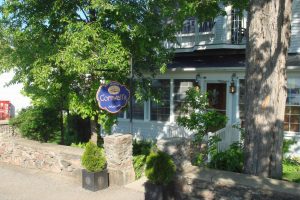 Enjoy dinner at Cornwall's Pub.
Just a few steps away from the Inn you will find our historic Cornwall's Pub.
Dinner can be enjoyed on the patio or the cozy pub.
Enjoy breakfast the next morning and take a self-guided walking tour through the village of Rockport.
(Walking Tour brochure provided)After breakfast depart for your 1000 Islands Helicopter Tour
Experience a 30 minute tour of the breathtaking views of the majestic St. Lawrence River, Boldt Castle and Singer Castle on this first class Destination Canada Signature Experience.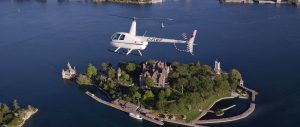 1000 Islands Helicopter Tours offers the beauty, romance, and grandeur of the 1000 Islands from the air. You will feel the excitement as you lift off and fly away on a journey of a lifetime.
Travel to Hwy 32 & 401, 15 minutes from Rockport
After your amazing helicopter tour, you are off to the 1000 Islands Tower on Hill Island for a Tour to the top observation deck.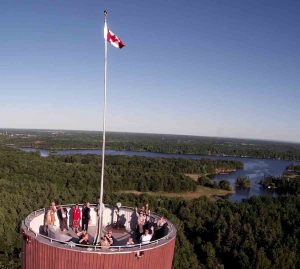 The 1000 Islands Tower is a unique tourist attraction. Running continuously, the elevator takes only 40 seconds to reach the first of three observation decks and provide visitors with a spectacular photographic opportunity as they enjoy the panoramic view of the 1000 Islands and St Lawrence River stretched out 130 meters or 400' below.
BASIC SUBMISSIONS GUIDELINES FOR PHOTOGRAPHS
1. The contests are open for online submissions only, through the contest page available on our website.
2. Submissions will not be accepted once the deadline lapses.
3. Photos submitted must be at least 640 pixels on the shorter side, and no more than 2000 pixels on the longer side. Images should be no larger than 2MB. Photos must be in JPEG format.
4. You may submit as many entries per contest as you wish, unless specifically mentioned otherwise in the contest specific rules. However, you will be able to upload only one image at a time using the websites upload function.
5. You are required to provide a unique title & description for each image submitted.
6. Basic editing, including colour enhancement, the use of filters, and cropping of the Photo(s) is acceptable, provided any such editing does not affect the authenticity and/or genuineness of the Photo(s).
7. Every image uploaded is subject to a moderation process before it becomes visible on the contest page. Rockport Cruises reserves the right to assess and disregard any submitted photo at our its discretion.
8. Photos that portray or otherwise include inappropriate and/or offensive content, including provocative nudity, violence, human rights and/or environmental violation, and/or any other contents deemed to be contrary to the law, religious, cultural & moral traditions and practices of India, are strictly prohibited and will be immediately discarded.
Publication
By submitting a photo to the contest, the entrant hereby grants Rockport Cruises the right to use photos submitted to the contest.Rockport Cruises will have rights to use images digitally to (a) further expand on the print edition; (b) promote Rockport Cruises and its affiliates; and (c) promote Rockport Cruises via Facebook, Twitter, Instagram, Flickr and other social media outlets. By submitting a photo to the contest, the entrant also hereby grants to Rockport Cruises the non-exclusive, perpetual right and license to reproduce, publish and distribute, and to authorize the reproduction, publication and distribution of the photos, in print, on microfilm and microfiche, and in all electronic forms and media now known or later developed, including, but not limited to, on CD-ROM, over the Internet. By uploading a photo to the contest, entrants agree that any such reproduction, publication or distribution may be the work alone and not in conjunction with the works with which it is first published by Rockport Cruises and its affiliates. Rockport Cruises reserves the non-exclusive right to publish any entry and/or use any entry in its material during or after the Contest without further compensation to the entrants. For Rockport Cruises and its affiliates, promotional material shall include without limitation any print or electronic advertising or marketing material such as posters, online images, newspaper ads, television ads, e-mails and social media content. Waiver forms/ model releases are the responsibility of the entrant and must be available in the event the photo is selected as a winning photograph.
Copyright Notice
With regard to any photograph submitted to this Contest, the owner of the photo's copyright retains all copyright. By uploading any photograph to the Contest, you grant (or warrant that the owner of such materials expressly grants) Rockport Cruises a world-wide, royalty-free, irrevocable and non-exclusive right and license to use, copy, adapt, transmit, communicate, publicly display and perform, distribute and create compilations and derivate works or merchandise from any such submitted photograph to promote the Contest. You represent and warrant that you have the right to grant the license set out above. In the event copyright of any photograph submitted by an eligible entrant belongs to a minor, permission to enter the photo in the Contest, reprint, publish, or otherwise reproduce the images, as described above, must have been obtained, in writing, from the child's parent or guardian prior to entry of the photograph in the Contest. Proof of such permission must be provided to the Contest Sponsor immediately upon request.