Sightseeing Cruises
Rockport's sightseeing cruises showcase all of the major features of the islands including; Zavikon Island, Boldt Castle, Millionaire's Row, Canadian Palisades and the 1000 Islands International Bridge. This is just a taste of the adventure you will experience onboard our sightseeing cruises.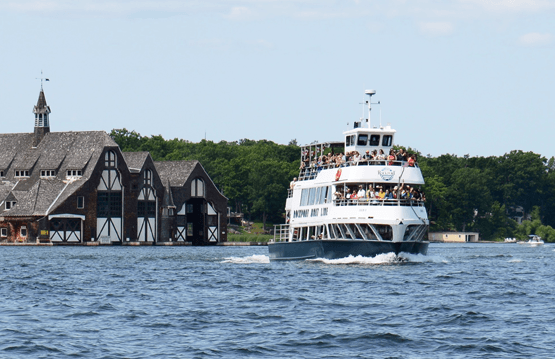 Heart of the Islands Cruise
1 Hour  ~  Adult $35  ~  Senior $30  ~  Child (2-12) $23 ~ Infant (0-1) $5 
 
Rockport Cruises lets you explore the magnificent scenery of the 1000 Islands. Our 1 Hour Cruise is recommended for group tours and those who are on a limited time schedule.  This non-stop cruise features Boldt Castle, Zavikon Island and Millionaire's Row.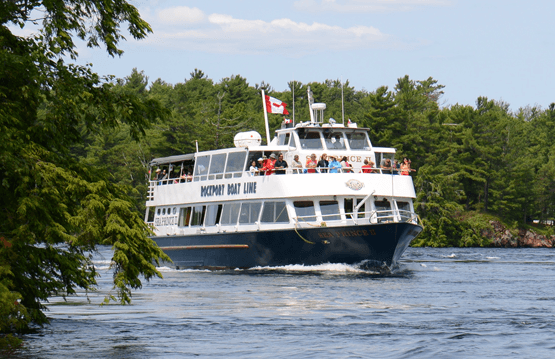 Palaces & Palisades Cruise
2 hours ~ Adult $40.00 ~ Senior $35.00 ~ Child (2-12)$25.00  ~ Infant (0-1) $5 
The Palaces & Palisades of the 1000 Islands Cruise is a member of the prestigious Destination Canada's and Ontario Signature Experiences Collection. This is the most recommended and extensive cruise in the 1000 Islands.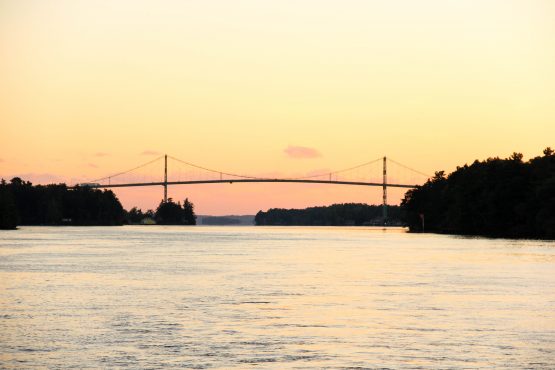 Sunset Cruise
2.5 hours ~ Adult $45.00 ~ Senior $40.00 ~ Child (2-12) $27.00
Infant (0-1) $5.00  
Join us on our 2.5 Hour Sunset Sightseeing Cruise. Sit back, relax and enjoy an evening of Panoramic Views and Breathtaking Sunsets while cruising through the "Heart" of the 1000 Islands. This cruise departs on Saturday evenings only, 6:00pm departure.

Castle Cruises
With your passport in hand, explore the world famous Boldt Castle on one of our stopover tours departing from Rockport. Our Boldt Castle cruises range from 4 hours to special 5 hour departures on select dates.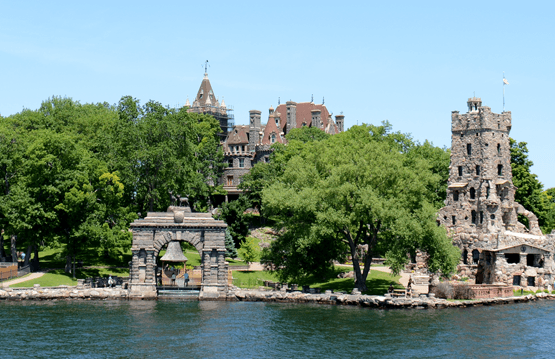 Boldt Castle Tour
4 hours  ~  Adult $44  ~  Senior (65+) $39  ~  Child (2-12) $25 ~ Infant (0-1) $5
Experience the magnificent Boldt Castle as our cruise takes you to the most famous of the 1000 Islands… Heart Island. An eternal monument to the memory of a man's love for his wife. When cruising with Rockport Cruises you'll experience the benefits of smaller tour groups – shorter wait times, faster check-in at the castle, and a closer view of the islands! Valid passports are required for this cruise.
Special Events
Located in the Heart of the 1000 Islands, the Village of Rockport and Rockport Cruises invite you to join us for Themed Cruises and enjoy live entertainment at Cornwall's Pub all season long.