Explore the Depths of the St. Lawrence River
Did you know that the 1000 Islands is known as a great spot for recreational fresh water diving? The St. Lawrence River has been a transportation and trade corridor for many years. With thousands of shoals many ships have found the bottom of the St. Lawrence as their final resting places.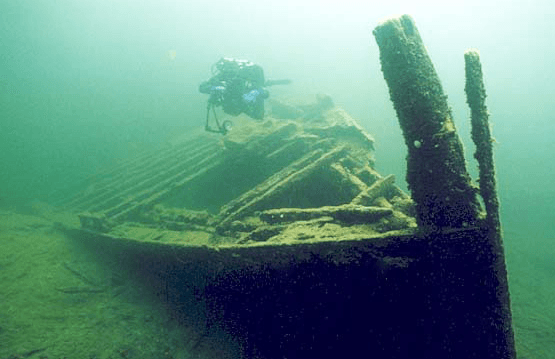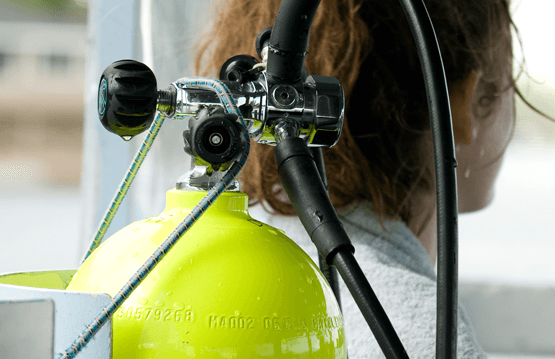 Our water clarity provides excellent under water visibility and the temperature allows for diving for six months of the year. Waiting for you to explore are hundreds of sunken ships in the St. Lawrence River dating back to the War of 1812. Discover bottles lost by the rum runners of Prohibition, amazing marine life, underwater seascapes, and submerged mountains made of granite. Just a couple of yards off the dock in Rockport, you will find a wreck that has been the subject of much debate. As legend goes, the wreck is that of the Kingshorn, a 130' barge that was carrying wheat in the 1890's.
Plates and cups are scattered around the upper deck and inside the hold on the stove. The ship's wheel is lying on its side and the windlass, bilge pump, stove and rudder assembly make for a decent amount to see. (Removing items from Ontario wrecks is illegal.) (http://www.shipwreckexpo.com/thousand_islands_shipwrecks.htm)
At 1000 Islands Rockport Cruises, we can recommend options for your diving charter, assist with accommodations, dining, sightseeing cruises and other recreational activities.

The Boathouse Country Inn offers the perfect historic ambiance and modern amenities, all presented in a relaxed and casual atmosphere in the Heart of the 1000 Islands. Read More

Just a few steps away you will find our historic Cornwall's Pub, where guests can enjoy lunch or dinner on the patio or the cozy pub while the cares of the world seem to melt away. Read More
Book Your Cruise Today!
We cannot confirm online reservations if made less than 48 hours prior to cruise time. Please call our office direct. Thank You!
Schedule is subject to change without notice.