1000 Islands Cruises Rockport: Rockport Boat Line
20 Front Street, Rockport, Ontario, K0E 1V0
Telephone: 613-659-3402
Toll Free: 1-800-563-8687
Fax: 613-659-2000
Rockport Cruises is the only cruise line in the 1000 Islands that offers free parking!  See driving directions below.
Book Your Cruise Today!
We cannot confirm online reservations if made less than 48 hours prior to cruise time. Please call our office direct. Thank You!
Schedule is subject to change without notice.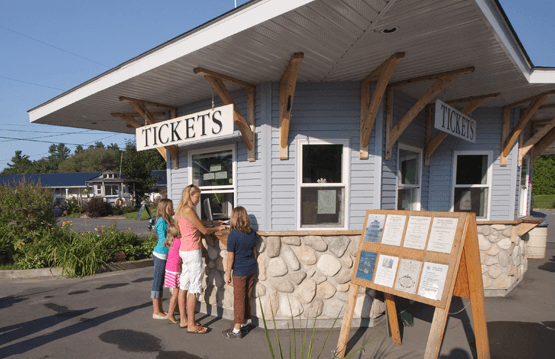 Directions:
GPS CO-ORDINATES: Latitude:44.378801, Longitude:-75.933058
From the West (Toronto/Kingston)
Highway 401 East to Exit 659 South. Turn left onto the 1000 Island Parkway
Two minutes east of the 1000 Islands International Bridge. Turn right onto Front Street and follow it to the waterfront.
From the East (Montreal/Brockville):
Follow Highway 401 west to Interchange 685 (1000 Island Parkway Exit).
Turn left onto Parkway and proceed 24 km/16 miles to Rockport.
This is a very scenic route.
From New York State:
Cross Into Canada via the 1000 Islands International Bridge.
Follow 1000 Islands Parkway East and Proceed 3.2 km/2 miles to Rockport
From Ottawa:
Take Highway 417 W, exit left onto Highway 416 S, follow to Highway 401 to interchange 685 (1000 Islands Parkway exit, approximately 9 km west of Brockville).
Exit onto Parkway and proceed 24 km to Rockport. This is a very scenic route.
Careers:
For information about how to join the Rockport Boat Line team, please click here.
Guest Book:
We love hearing from you! Share your cruising experience by signing our guest book. Please click here. Please do not submit reservation requests via this link.
Rockport Boat Line ensures feedback process is accessible to people with disabilities by providing or arranging for accessible formats and communication supports, on request.