Boldt Castle on Heart Island
A visit to the grandest of all the Gilded Age Mansions, Boldt Castle offers a glimpse into one of the most compelling love stories in history.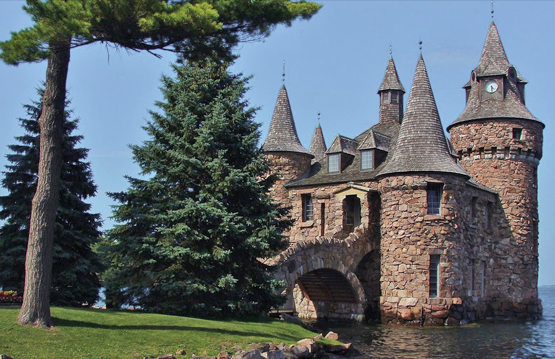 An eternal monument to the memory of a man's love for his wife. In 1904 construction was well underway on the 120 room castle when tragedy struck. A telegram announcing the death of George C. Boldt's wife arrived…three hundred artisans and craftsmen were commanded to "stop all construction." A broken hearted Boldt never returned to the island. Today, an ongoing major restoration is underway to stabilize and restore this magnificent piece of history.
Singer Castle on Dark Island
This is one of the magnificent castles in the 1000 Islands. Singer Castle is the only castle on the river to be completed, fully furnished, and resided in.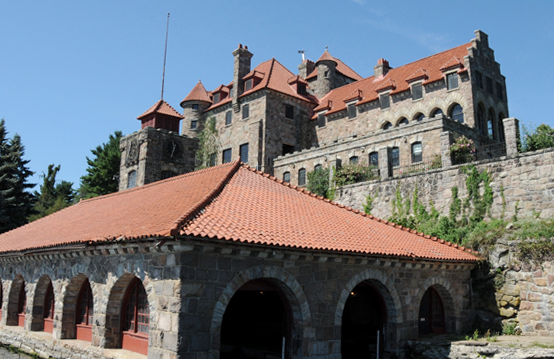 Originally called The Towers, it was built by self-made millionaire Fredrick Bourne as a hunting retreat completed in 1904.The castle with granite walls and turrets, 28 rooms and an elaborate clock tower rises five stories above the St. Lawrence River with a labyrinth of rooms, concealed secret passageways and even a dungeon. What thrilling tales this Castle could tell.